Company Introduction
Xuping Jewelry was founded in 1991. one of the top ten brands in the world, Xuping Jewelry is also one of the most important purchasers in Wuzhou zircon base, which is known as the oriental diamond. Xuping Jewelry is applied in the leading position in the industry.
Xuping Jewelry owns jewelry design and processing cooperation factories in Guangzhou, Guangxi, Zhejiang and Korea, and also has cooperation enterprises in Korea, Vietnam, India, Thailand, Brazil, Italy and Germany. It produces more than hundreds of millions of varieties of jewelries and accessories annually.
Xuping Jewelry has a wide varieties, attractive design and fashion style. The products include pedant, earring, ring, bracelet, necklace, anklet, bangle and garment accessories. The raw materials and electroplating raw materials are certified by SGS, the global authoritative certifying agency. The products comply with European and American environmental protection standard, and are sold well in the world.
In China's fashion jewelry and accessories industry, Xuping Jewelry is ranked on top for the production scale, annual turnover, and cost performance strategy among similar market products, and has more than 2,000 channel cooperation partners in Middle East, South America, Western Europe, Eastern Europe, Russian Federation, west Asia, Southeast Asia and China Mainland. At present, the annual turnover reaches RMB one hundred million Yuan. Xuping Jewelry owns more than 3,000 employees, which is one of the most famous and largest fashion jewelry enterprises in China and even the whole world.
Xuping Head Office And Showroom
Xuping head office and showroom are located in 2/F Area A, Nanyu Building Material Plaza, No.60-150 Tanwei Rd., Liwan District, Guangzhou, China. with more than 10,000 square meters space.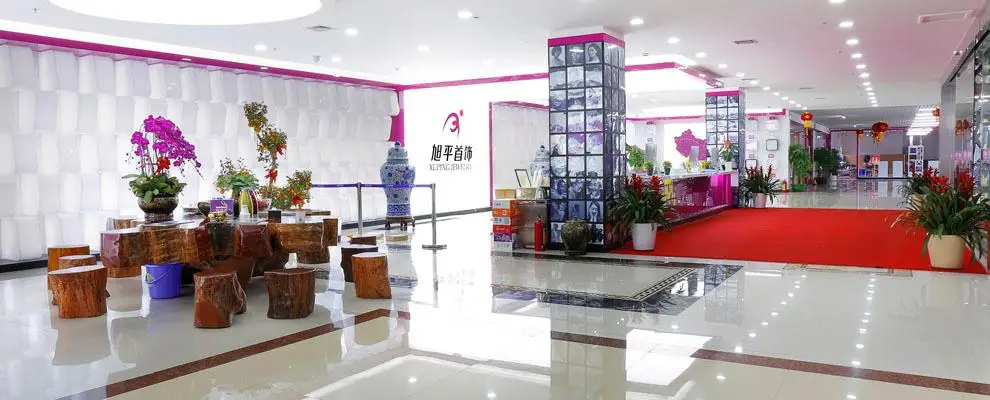 Xuping Factory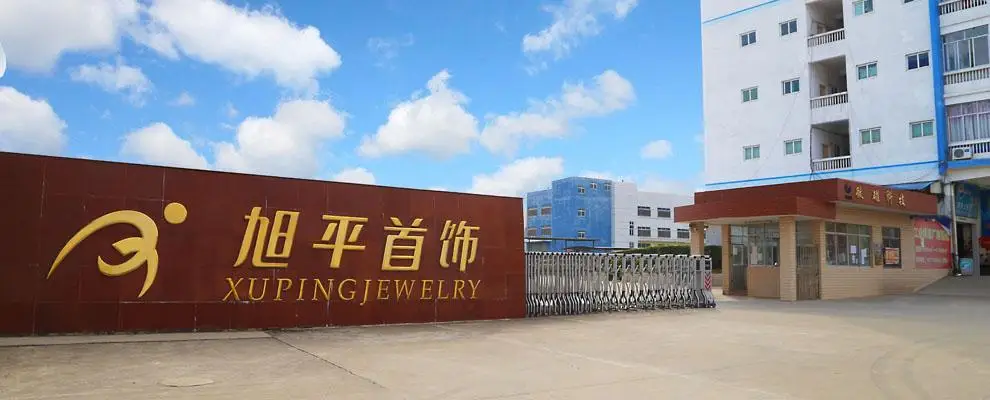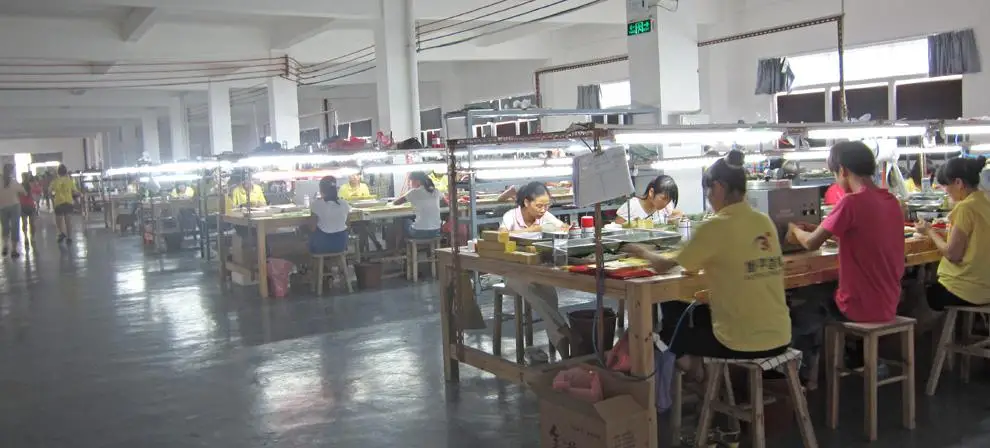 Xuping Stores
Head Office
Add: 2/F Area A, Nanyu Building Material Plaza, No.60-150 Tanwei Rd., Liwan District, Guangzhou , China
Guangzhou 1113 Shop
Add: Shop 1113, A District, Xijiao Building, NO.2 Zhanqian Rd., Guangzhou City, China
Guangzhou 1069 Shop
Add: Shop 1069, B District, Xijiao Building, NO.2 Zhanqian Rd., Guangzhou City, China
Guangzhou FA12 Shop
Address: Shop FA12 North Tower, Liwan Plaza, Changshou Rd., Liwan District, Guangzhou City, China
Guangzhou G17 Shop
Address: Shop G17, Ground Floor, Taikang Cheng Plaza, NO.111 Taikang Rd, Yuexiu District, Guangzhou City, China
Guangzhou 112 Shop
Add : Shop 112, 2/F ,Taikang Cheng Plaza, No. 111 Taikang Rd, Yuexiu District ,Guangzhou City, China
Guangzhou 212 Shop
Address: Shop 212, 3/F, Taikang Cheng Plaza, No. 111 Taikang Rd., Yuexiu District ,Guangzhou, China
Experience Store
Add: Experience Store #1 of Guangdong Xuping Jewelry Co., Ltd., NO. 96 and NO.98 Taikang Rd, Yuexiu District ,Guangzhou City, China
Yiwu D2-5088 Shop
Add: Shop D2-5088, District D 2/F, Futian Market 1, Yiwu City, Zhejiang Province, China
Yiwu D2-5083 Shop
Add: Shop D2-5083, District D 2/F, Futian Market 1, Yiwu City, Zhejiang Province, China
Yiwu C2-4480 Shop
Add: Shop C2-4480, District C 2/F, Futian Market 1,Yiwu City, Zhejiang Province, China
Yiwu 1F -165 Shop
Add: Door #12 ,No. 165, 1/F Dongfu, Futian Market 1 , Yiwu City, Zhejiang Province, China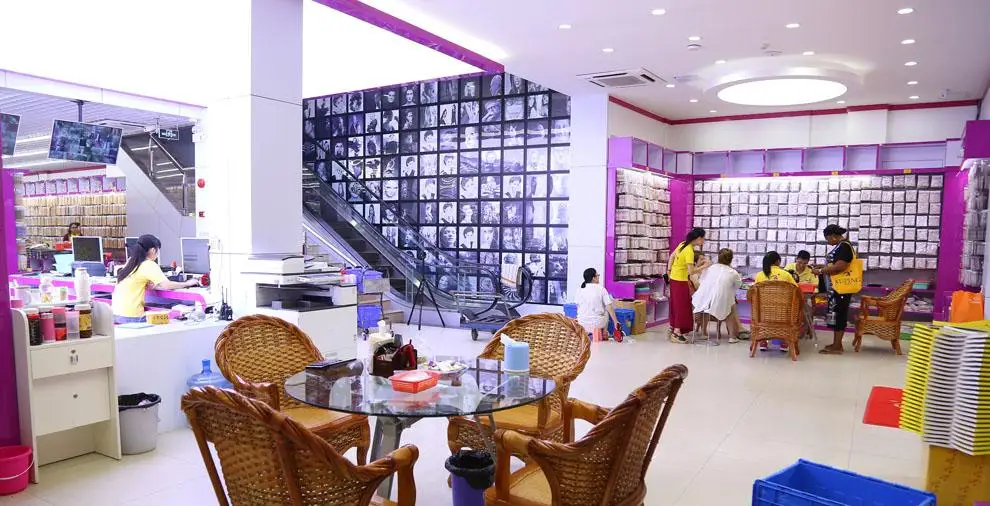 Xuping Social Activities